Language & Communication Base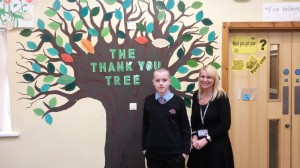 The Language & Communication Base at Fairwater High School has places for fourteen pupils who have a diagnosis of ASD. Places are available for pupils from Torfaen, Newport, Monmouthshire and Blaenau Gwent. The resource provides specialist support to pupils who are able to access the majority of national curriculum subjects in mainstream, whilst also being able to nurture the personal and social skills development required to function as an adult.
Pupils who have places in the base are supported in lessons and an opportunity to access the full range of national curriculum subjects. It is an equal opportunities environment that focuses on the needs of the individual. As well as additional educational visits and qualification opportunities, the base provides a parent support group allowing parents to network and speak to professionals regarding ASD. The base also supports teaching staff, raising awareness of pupil matters and creating the autism friendly environment that is Fairwater High School.