Fairwater Referral Unit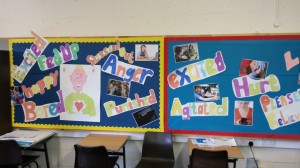 The FRU has developed over the past few years to provide a differentiated curriculum to pupils with social, emotional and behaviour difficulties. The demands of high level teaching and learning are very challenging to pupils who have significant emotional problems and the FRU environment supports pupils to develop their basic skills. The FRU has staff trained and experienced in working with BESD students and provide sessions to address their individual needs.
In the FRU there is a focus on reintegration into mainstream subjects and being successful in gaining qualifications. External agencies are fully utilized in supporting individuals with a breadth of learning experiences provided, including Coleg Powys, Prevent, Work Placements and the Youth Service.